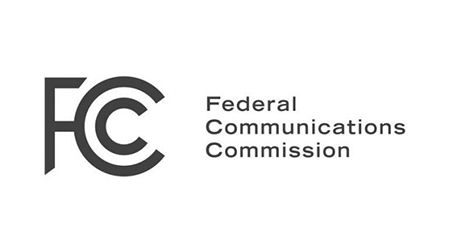 Federal Communications Commission (FCC)
The Federal Communications Commission regulates interstate and international communications by radio, television, wire, satellite and cable in all 50 states, the District of Columbia and U.S. territories. An independent U.S. government agency overseen by Congress, the commission is the United States' primary authority for communications law, regulation and technological innovation. In its work facing economic opportunities and challenges associated with rapidly evolving advances in global communications, the agency capitalizes on its competencies in:
Promoting competition, innovation and investment in broadband services and facilities
Supporting the nation's economy by ensuring an appropriate competitive framework for the unfolding of the communications revolution
Encouraging the highest and best use of spectrum domestically and internationally
Revising media regulations so that new technologies flourish alongside diversity and localism
Providing leadership in strengthening the defense of the nation's communications infrastructure
Star-Tech Marine Electronics has gone above and beyond to ensure that all of our electronic technicians are license tech through the Federal Communications Commission. Our tech's are current trained and certified in elements 1, 3, 8, and 9.
Element 1: Basic radio law and operating practice with which every maritime radio operator should be familiar. To pass, an examinee must correctly answer at least 18 out of 24 questions.
Element 3: General Radiotelephone. Electronic fundamentals and techniques required to adjust, repair, and maintain radio transmitters and receivers. To pass, an examinee must correctly answer 75 out of 100 questions, from the following categories:
operating procedures
radio wave propagation
radio practice
electrical principles
circuit components
practical circuits
signals and emissions
antennas and feed lines
Element 8: Ship Radar Techniques. Specialized theory and practice applicable to the proper installation, servicing, and maintenance of ship radar equipment in general use for marine navigation purposes. To pass, an examinee must correctly answer at least 38 out of 50 questions.
Element 9: GMDSS Radio Maintenance Practices and Procedures. Requirements set forth in IMO Assembly on Training for Radio Personnel (GMDSS), Annex 5 and IMO Assembly on Radio Maintenance Guidelines for the Global Maritime Distress and Safety System related to Sea Areas A3 and A4. The exam consists of questions from the following categories: radio system theory, amplifiers, power sources, troubleshooting, digital theory, and GMDSS equipment and regulations. To pass, an examinee must correctly answer at least 38 out of 50 questions.